Hereditary transthyretin (hATTR) amyloidosis is a rare genetic disorder. Amyloidosis is an "umbrella" term that describes a group of diseases in which specific proteins (called amyloid) build up in the body and clump together. hATTR amyloidosis is caused by a change (mutation) in the TTR gene. The resulting protein is misshapen and does not function correctly. The misfolded proteins form amyloid deposits that start to build up in the tissues and organs and will eventually cause irreversible damage. The nerves, heart, kidneys, and gastrointestinal tract are most commonly affected.
There are different forms of hereditary transthyretin amyloidosis (hATTR). How the disease affects one person can be very different from how it affects another person. The differences observed, such as the age of onset and severity of symptoms, can depend on the specific change in the TTR gene. The mutations observed in hATTR may be associated with specific symptoms or different forms of the condition.
hATTR amyloidosis with polyneuropathy is the most common form of the disorder. Affected individuals have problems with peripheral nerves (nerves outside of the central nervous system) and the autonomic nervous system, which controls involuntary actions of the body like sweating, blood pressure, and heart rate. Sometimes other symptoms can develop that affect the gastrointestinal system, the eyes, the heart, and the kidneys.
hATTR amyloidosis with cardiomyopathy predominantly affects the heart. This can cause heart enlargement, irregular heart rhythms (arrhythmias), chest pain, congestive heart failure, and sudden death. Neurological involvement is either absent or very mild.
Leptomeningeal transthyretin amyloidosis affects the central nervous system and the brain. People may have seizures, poor coordination (ataxia), stiffening of the muscles (spasticity), bleeding in the brain, psychosis, and dementia. This form of hATTR is extremely rare.
Inheritance of Hereditary Transthyretin Amyloidosis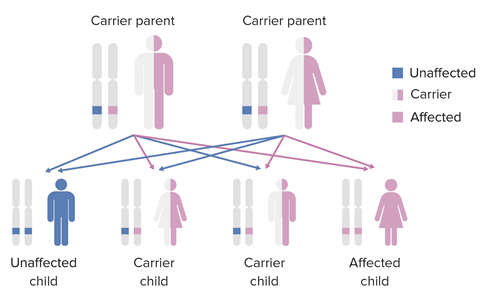 Gene mutations are passed from parent to child in an autosomal dominant pattern in hereditary amyloidosis. A person only needs one altered TTR gene to have the disorder. So, a person with hATTR has a 50% chance of passing on the gene change to a child.
Testing for Hereditary Transthyretin Amyloidosis
Initial tests include testing a tissue (biopsy) sample for the buildup of amyloid. Doctors may also test a tissue sample for antibodies against transthyretin. Genetic testing is offered to confirm a diagnosis. These tests involve studying the TTR gene for changes (mutations). Currently, Alnylam Pharmaceuticals is sponsoring a third-party genetic testing and counseling program, called the Alnylam Act program, for individuals who may carry a gene mutation associated with hATTR.
Treatment for Hereditary Transthyretin Amyloidosis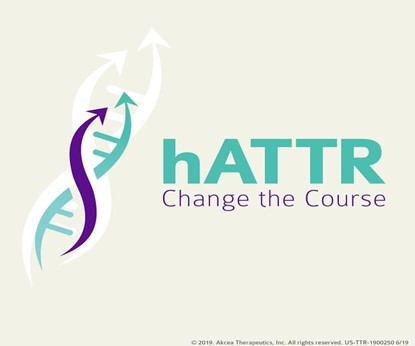 Because hereditary transthyretin amyloidosis (hATTR) is a complex disorder, the treatment options vary from one person to another. Treatment options are dependent upon symptoms, organs affected, and disease progression. In recent years, new classes of drugs called RNA interference therapies (RNAi) have been shown to work by silencing the abnormal TTR gene to prevent the creation of abnormally-shaped transthyretin and its accumulation in the cells and tissues of the body.
The FDA has approved several new drugs to treat hereditary transthyretin amyloidosis. In 2018, Tegsedi (inotersen), an antisense oligonucleotide inhibitor (ASO), and Onpattro (patisiran), a small interfering ribonucleic acid(siRNA), were both approved by the FDA for the treatment of polyneuropathy associated with hereditary transthyretin amyloidosis. In 2019 Vyndaqel (tafamidis meglumine) and Vyndamax (tafamidis) became the first two medications approved to treat cardiomyopathy associated with hereditary transthyretin amyloidosis.
Hereditary Transthyretin Amyloidosis Research
In addition to recent FDA drug approvals for the treatment of hATTR, there are several companies, including Ionis Pharmaceuticals and SOM Biotech SL, working on new medications for the treatment of hereditary transthyretin amyloidosis. For the most up-to-date list of ongoing clinical trials, please visit clinicaltrials.gov.
Hereditary Transthyretin Amyloidosis Resources
There are also online communities for rare disorders, such as
Last Updated: 04/21/2022 by Amy Rickheim