Cystinosis is a genetic condition in which an amino acid called cystine builds up in the body's cells as a result of changes or mutations in a gene called CTNS. Due to these CTNS gene mutations, people with cystinosis lack enough of an enzyme called cystinosin. Cystinosin works to help transport cystine out of the cells. If cystinosin doesn't work correctly, then cystine will build up in the cells. As cystine builds up, it forms crystals that interrupt cell function leading to early cell death and organ damage. The kidneys, eyes and muscles are most significantly affected by the build up of cystine. The liver, muscles, pancreas, and brain are also commonly affected.
Three different forms of cystinosis have been identified: nephropathic cystinosis, which accounts for 95% of those affected, juvenile (intermediate) nephropathic cystinosis, which accounts for 3% of those affected, and non-nephropathic cystinosis which accounts for a very small number of those affected. All three forms of cystinosis are caused by changes, or mutations, in the CTNS gene. More than 100 different genetic changes in the CTNS gene have been identified. Specific gene changes may correlate with the symptoms of the disease as well as the overall severity and disease progression. Two important factors in determining the progression of the disorder are the age at diagnosis and the extent of disease symptoms and progression when treatment is first started.
Inheritance of Cystinosis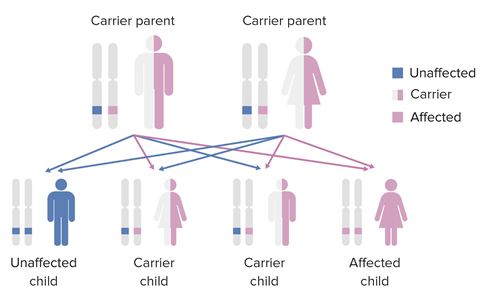 Cystinosis is inherited in an autosomal recessive manner through a family. We have two copies of the CTNS gene, one from each parent. Both parents of a child with cystinosis must pass a nonworking copy of the CTNS gene to that child. People with one working copy and one non working copy of the CTNS gene are carriers of cystinosis, and do not have the condition. If two carriers have a child, there is a 1 in 4 chance that the child will have cystinosis.
Testing for Cystinosis
Cystine concentrations can be measured in specific white blood cells called polymorphonuclear leukocytes (LCL). Elevated levels of cystine indicate cystinosis. In addition, cystine crystals can be seen in the eyes by a trained eye doctor. Molecular genetic testing can find gene changes responsible for cystinosis.
Treatment for Cystinosis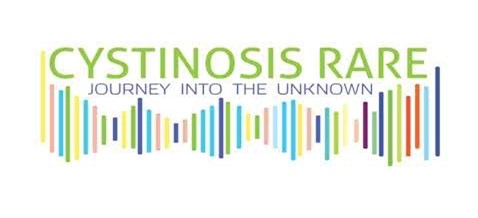 Combined with symptom-specific treatments for cystinosis, there are three approved medications to treat cystinosis. Cystagon® (cysteamine bitartrate), Procysbi ®, an extended-release form of cysteamine, and Cystaran®, cysteamine ophthalmic solution-the only option for treating the eye issues seen in cystinosis. When started early enough, these drugs can enhance growth and weight gain, slow the progression of kidney disease, and delay or prevent other symptoms. Although these medications are not a cure, with improvements in kidney transplants, the medications have greatly improved the quality and length of life in people with cystinosis.
Cystinosis Research
There are  several ongoing clinical trials to test new therapies for patients with cystinosis. One study is investigating stem cell therapy for patients with cystinosis. Another study is investigating the use of gene therapy agents to treat cystinosis. And additionally, there is a study that is attempting to use "mini kidneys" in patients to explore the potential of kidney regeneration, gene therapy, and drug discovery for cystinosis. For the most up-to-date list of ongoing clinical trials, please visit clinicaltrials.gov.
Cystinosis Resources
There are also online communities for rare disorders, such as
Last Updated: 04/21/2022 by Amy Rickheim